---
Congratulations to the Legal Community for raising 5 Million Pounds in 5 Years!
---
The 6th Annual Legal Food Frenzy : April 17-28, 2017
Nearly 1 in 4 children in Georgia are at risk for hunger. YOU can do something about it.
---
Key Competition Dates
March 1st: Registration Launches!
March 2nd: LFF Kick-Off Press Conference with Attorney General Carr
April 1st: Early Bird Registration Deadline for 100 Bonus Pounds!
April 17-28: Legal Food Frenzy! 
May 1 – 5: Delivery and/or Pick-up of Donations to the Food Banks
Announcement of Winners TBD! 
The Georgia Legal Food Frenzy benefits the Georgia Food Bank Association's  eight regional Feeding America Food Banks. Collectively, they distribute more than 140 million pounds of food annually through a network of nearly 2,400 partner nonprofits with food assistance programs in all 159 counties in Georgia.
"I'm thrilled to announce that the Office of the Attorney General will continue the Legal Food Frenzy competition alongside leadership from the Young Lawyers Division of the State Bar and the Georgia Food Bank Association. This campaign will assist many families in our state by putting food on their table, and it provides an excellent opportunity for public-private sector entities to challenge each other outside the office or the courtroom  for a worthy cause. We are looking forward to what we know will be another successful competition, and we are honored to do our part."
– Attorney General Chris Carr
"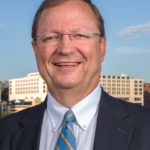 After five successful Legal Food Frenzy competitions, the Legal community is proud to continue to help provide food for Georgians who are in need. This is a great way for the State Bar to encourage Georgia lawyers and bar associations to get involved with the community and participate in a rewarding project. We are looking forward to raising the bar higher this year and making the sixth annual Legal Food Frenzy one of the best competitions yet."
– Patrick T. O'Connor, State Bar of Georgia President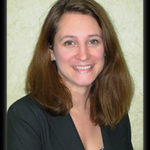 "Every year, the Young Lawyers Division looks forward to partnering with The Georgia Food Bank Association and the Office of Attorney General for the Legal Food Frenzy. We are honored to be able to help lead such a wonderful cause. This year, our goal is to raise 1.35 million pounds of food, and with the support of our legal community, I know we can achieve it!"
– Jennifer Mock, State Bar of Georgia Young Lawyers Division President