The Georgia Legal Food Frenzy is an annual two-week fundraising competition created in partnership with the Georgia Attorney General, the State Bar and YLD, and the Feeding Georgia.
The competition is open to everyone in the legal community t

o see which law firm, legal organization, and corporate/in-house counsel can have the biggest impact on hunger. Everything you raise stays LOCAL and benefits the regional food bank that serves your community.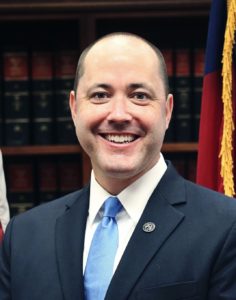 "During one of the most tumultuous years in our nation's history, many Georgia families turned to our regional food banks to put food on their tables. Our food banks have been working hard to meet a sustained 50 percent increase in demand since last March. I was incredibly inspired by Georgia's legal community for coming together to generate 3.3 million meals for our food banks last year, and this year, we are looking forward to joining our colleagues to help even more Georgians in need."
- Attorney General Chris Carr 
2022 Legal Food Frenzy Results